Make an Impact That Empowers Your Brand.
MODUS OPERANDI
We are an independent design firm with an emphasis on branding and crafting digital solutions with a mobile focus. As go-to experts for agencies, entrepreneurs and brand managers—we are regarded as a force multiplier capable of delivering unexpectedly creative solutions.
THE CRAFT
We help companies design products for mobile and beyond.
Intuitive, user-friendly interfaces that surprise and delight your users.
Integrated advertising campaigns focused on mobile engagement.
Thoughtful and flexible design that scales with the user's device.
Natural, fluid interactions made instinctual on the smallest screens.
Development and incubation of new, robust ideas and solutions.
The carefully shaped reflection of a brand's perceived value and appeal.
THE Clients
Some of the clients we've earned and friends we've made along the way.
THE Work
We're passionate about raising the bar for our clients and delivering at the highest caliber.
This full brand redesign started with the logo. That then turned into packaging and a responsive website. We wanted everything we touched for Pure Body Natural to be just that, Natural. You can see it in the colors we use for the packaging to the lighting that is used in the photography. Pure beauty. Crafted naturally.
The Helios project focused on bringing to market an automotive retailer application built on the Facebook platform and integrated with iOS and Android operating systems for native mobile experiences.
Ticket Master
Ticket Sharing
This concept for Ticketmaster was based on the need – and desire – for consumers to share or transfer event tickets to friends, family, coworkers and colleagues. This was our simple solution for a quick, intuitive way of handing over a digital ticket.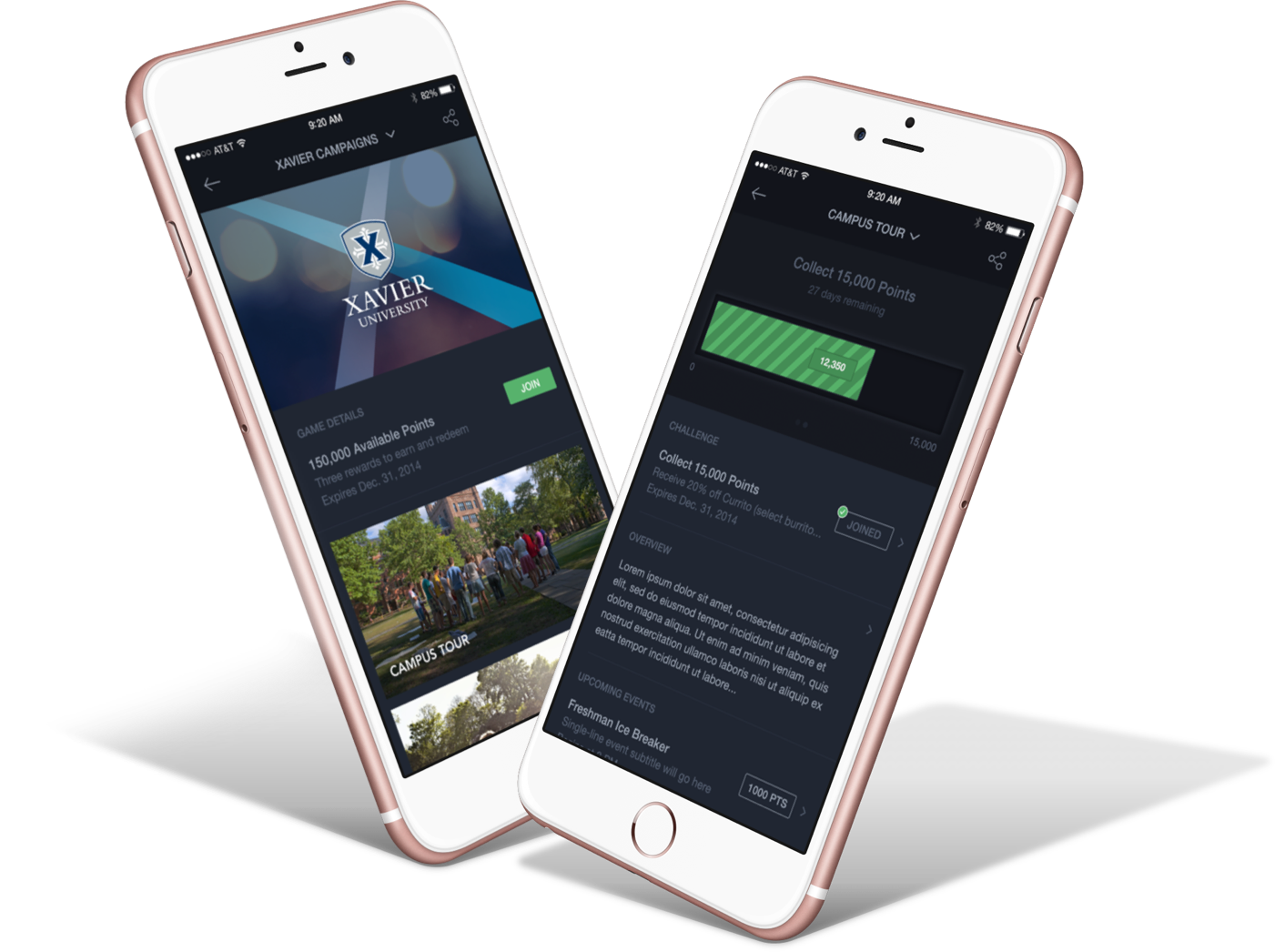 The Rewards Bytes platform was created by Red Pigeon as a way to gamify member participation in community events and activities. This participation is incentivized through the branded offerings that users can redeem based on the point value they've accumulated.
Prior to apps like Cash, there was little to help folks keep track of money lent to friends for a movie or coworkers for lunch. So we created Legdr as a way to track who owes what from when, with timestamps and receipts for additional accountability.
DeskDrop is a newand upcoming application for iOS (and Android) that provides visiting employees, freelancers, contractors and anyone else the ability to quickly find an appropriate desk – or workspace – depending on their needs, such as equipment or length of stay.
Interval is a unique niche app that empowers athletes and enthusiasts alike. The core experience is tailored for the Apple Watch wearable, providing athletes haptic feedback, notifying them when their set is complete, when to rest and when to get back to work. Tracking additional metrics such as heart rate and caloric burn, the Interval app is the best exercise companion to any workout.
Contact Us
Ready to create amazing stuff together? Don't be shy, just send us an email.